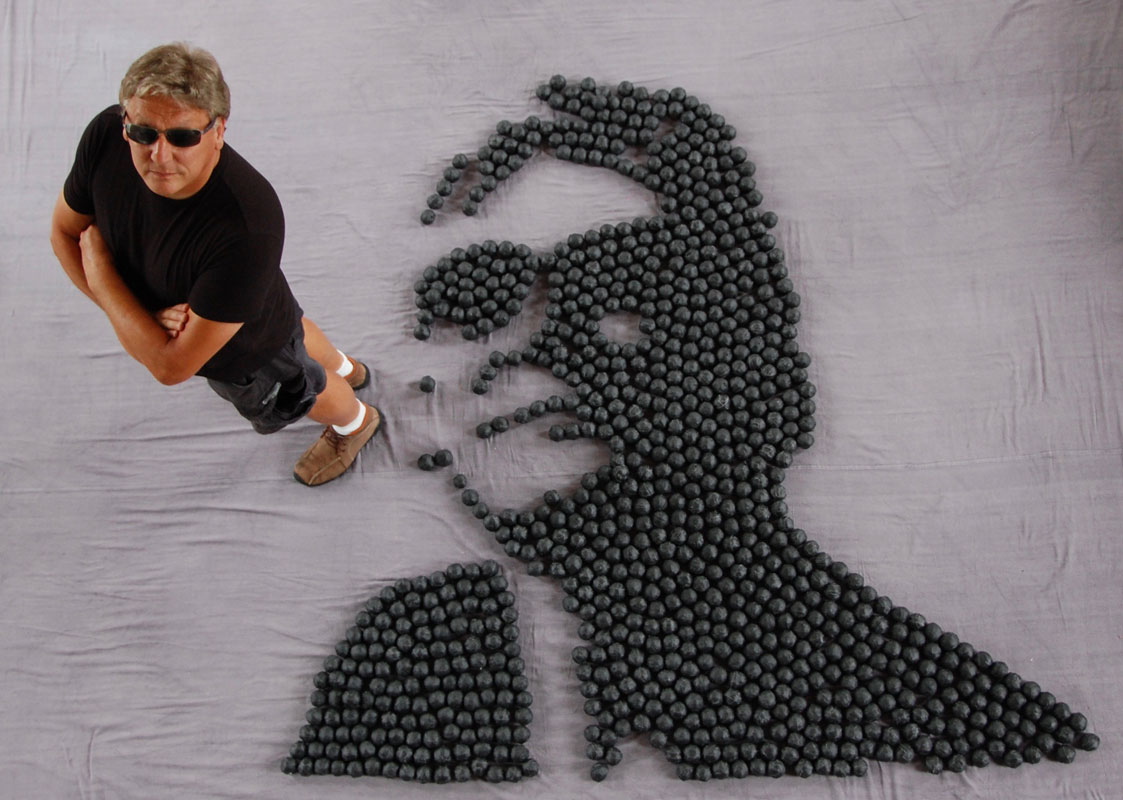 I was in a dream after your show. It seemed like the whole world was opening before me. I laughed and cried.
Music! Art! Love! Life! This was a breath of fresh air . Sincere thanks for taking us on this voyage of imagination
January, 2022
Bravo! What a wonderful way to celebrate the many cultures of our World...and Life! Thank you!
July, 2021
What a beautiful tapestry of life and the human spirit. Truly one of the most remarkable works of modern art I have witnessed
November, 2015
Thanks for showing us how to think outside the box with no limitations to creativity
April, 2017
This is the most insane, creative and heartwarming presentation I have ever seen. It was stunning! Thank you for coming to Bel Aire in San Francisco
November, 2021
The program was an out-of-the-box marvel! Mr. Dunning is a brilliant talent and his production was beyond outstanding. This should be a permanent exhibit at MoMA, NYC
November, 2019
I have no words to describe the impact of art, words, music, majesty, and more woven into a dynamic, emotional, and exemplary event. THIS MUST BE EXPERIENCED! Your life will be exponentially improved
March, 2019
Witnessed your show today in Carlstad, New Jersey. I was amazed! You sir, are a genius. Can't wait to see further projects from you
November, 2018
I was literally moved to tears by this performance. You truly are an inspiration and an absolute pleasure to have met. Thank you for allowing us to be a part of your work. As an artist and art teacher, I will cherish this experience
May, 2018
This piece of art is the embodiment of life. You are truly insightful
October, 2005
I feel very privileged to have been a part of your project this week. The emotional high I left with was almost overwhelming
October, 2005
Patrick you recently visited Huntersville, NC. What an awesome show!! Your project is spectacular! You show how everything is connected in this big wide world. Thank you for sharing this with us and allowing me to be apart of it
October, 2005
You are truly doing something good, something that matters, and something for which you should be commended. I am honored to have been able to sign your picture and to be a small part of your genius. You have truly impacted me. Thank you so much
February, 2005
Some things in life you encounter and you realize at that moment that they will live in your memory forever. Thank you, Patrick
October, 2005
I had the wonderful opportunity to witness The Signature Project this morning. This project spoke to me and I found myself thinking about both how each human being is unique, and at the same time one with each other and the universe
December, 2002
The presentation connected with students and staff members in a positive yet emotional manner. Mr. Dunning is professional, gifted, & kind. He truly captured the spirit of our entire school. It was a reminder that life is precious and fragile, as well as a beautiful gift to be shared with others.
April, 2022
We have never had a presentation of your caliber at our school. You immediately captivated our senses, heads and most importantly, our hearts. My students and I were so moved post-performance that we discussed it in each class for the remainder of the day. The sheer wonder and beauty of life, the hypnotic interplay of different artistic mediums, the palpable energy of a global community via the signatures...please come back.
April, 2022
Was a great show and an amazing experience to see yesterday and had an amazing impact on my views of life.
March, 2022
Patrick Dunning You were great!I have never seen the students so excited about a program.Students said this is the best program that they have seen Thank you
March, 2022
his performance was one of the best things i have ever seen, he came to my school and we had no information what so ever on what he was going to talk about and it was so impressive and exhilarating to watch and be able to see and hear his story about his project
March, 2022
This piece of art is an experience I am so glad I got to be apart of. It really opened my eyes. It showed me that we are not alone. Thank you Mr.Dunning and I hope your adventures through art never ends.
December, 2021
Greetings from Montana. We signed the project (in the bird) at the very beginning in Seattle. I lost track of it for decades. Do you have a schedule of where you'll be for us to see this and the show? What about pitching it to the university -Montana state university - here...to the the art department or university visiting guests...? Hope to connect somewhere.
June, 2021
I already wrote a quote but I just wanted to say if there are any principals that might be thinking about Patrick coming to your school I would definitely try because this was probably one of the best assemblies I have been to. Thank you Patrick.
November, 2019
I am a student from Stony Brook Elementry and I was amazed by your performance. My Great grandparents were actually from Ireland and I do Irish dance too. I wanted to say your music was amazing and everything was really inspiring. I hope you are able to inspire and teach more people about your amazing proformace, project.
November, 2019
Patrick, your intellectual process is a marvel. As a both a science and language arts teacher, I was struck by how seamlessly you folded each discipline into a engaging narrative. This truly was the most interesting and engaging assembly I've ever experienced. Thank you for allowing us all to see life through a rare lens.
November, 2019